Landslide Susceptibility and 3-day Antecedent Rainfall generated by Artificial Neural Networks
PARA VER A VERSÃO EM PORTUGUÊS, CLIQUE NO GLOBO (EM CIMA, À DIREITA)
[ENGLISH]
In this dataset, you can find:
Landslide susceptibility indexes for the Serra Geral geomorphic unit, from 0 (low susceptibility) to 1 (high susceptibility). Files starting in map_susc

3-day Antecedent Rainfall Thresholds for rainfall-induced landslides in the Serra Geral geomorphic unit (mm). Files starting in map_3day
The figure below shows the locations of each tile within the states of Rio Grande do Sul and Santa Catarina, Brazil.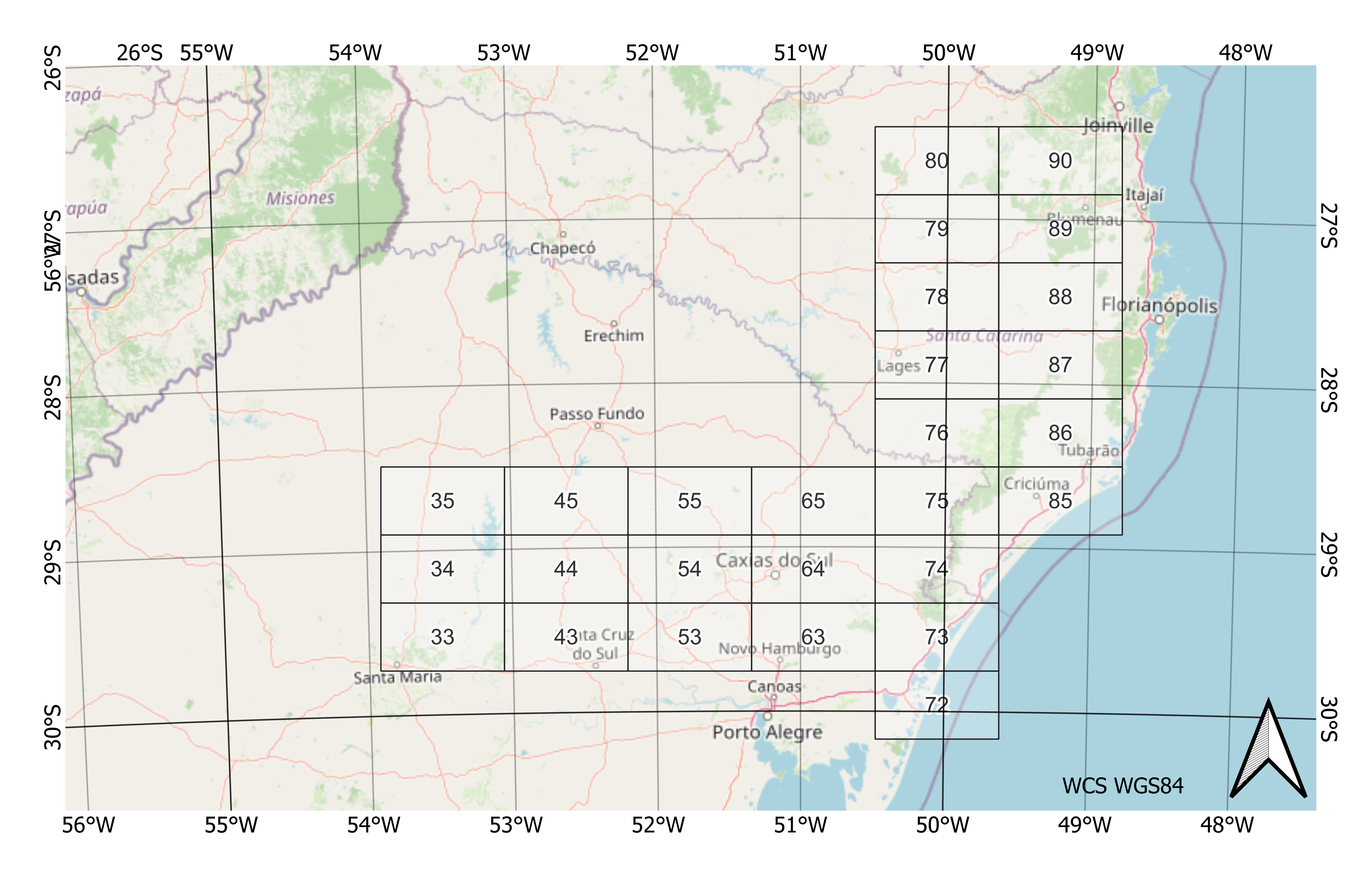 Background map: OpenStreetMap contributors (2022)
To download data, access the Zenodo repository:
If the link is broken, please contact me by e-mail.
This dataset was produced within the research conducted for the PhD Thesis of Luísa Vieira Lucchese.
This work was awarded the Prêmio CAPES de Tese, the highest award for PhD theses defended in Brazil, on the knowledge area Engineering I, which comprises Civil and Environmental Engineering.
Reference:
LUCCHESE, Luísa Vieira. Modelagem de Suscetibilidade e de Limiares de Precipitação para Deslizamentos de Terra utilizando métodos de Aprendizagem de Máquina. 2022. PhD Thesis (Water Resources and Environmental Sanitation) — Instituto de Pesquisas Hidráulicas, Universidade Federal do Rio Grande do Sul, Porto Alegre, 2022.